Achievements in life deserve to be celebrated with unique gifts such as flowers. Different flowers express a different meaning. Always make sure you go for the right color when choosing flowers to congratulate someone on their achievement.
These are many gifts that you can use to congratulate someone on their outstanding achievement. None of these gifts can overtake the joy that flowers bring to a person's heart. Flowers are important than a text or a call. The recipient will always feel loved and appreciated if you gave them flowers as gifts. Congratulations flowers are beautiful and will make anyone's heart melt.
A lot of Achievements in life that deserve celebration. These events can be the birth of a child, a wedding anniversary, landing a new job, and many others. A wedding day is an important day in anyone's life. This day is a day of joy and happiness, and the couple ties a knot. Always choose the most beautiful and bright flowers to celebrate this day. The following are top flowers to congratulate the couples on their wedding day.
Roses

Roses are the most beautiful and popular flowers in the whole world. These flowers are beautiful and can be used in any accession. Roses are known to symbolize romance and love, but other colors such as yellow represent friendship.
The yellow roses are also known to bring new luck. If your friend or relative is having a wedding, a bunch of yellow roses will make the perfect congratulation gift for them. This gift will make them feel happy and more loved.
You can also use these flowers to congratulate your friend or relative who has just landed a new job. Doing this is a sign of wishing them good luck on their marriage journey or a new job. The white roses are also perfect gifts to congratulate the newlywed. This white color of roses represents purity.
Daffodils

Daffodils are sweet. Beautiful flowers white represent rebirth and new starts. This flower is the perfect gift for those who have been wedded. You can also send these flowers to the couples who have welcomed a new baby, getting a new job, or those that are moving to a new house.
Always be careful when sending daffodils because one stalk represents terrible luck. Make sure you send a bunch or a bouquet of these flowers to congratulate your friend or relative. Giving your loved ones this flower as a gift will make them feel honored and appreciated.
Orchids

Orchid is an exotic flower that would make your loved ones the perfect gift on their wedding day. They are a symbol of pride and growth, and you can use them for graduation parties. Orchids come in different colors. The yellow bloom represents friendship and joy. This color would be perfect to congratulate your friend on their wedding day.
You can also send the purple orchids to the people you look up to on their wedding day. The purple color of orchids shows dignity, respect, royalty, and admiration.
Daisies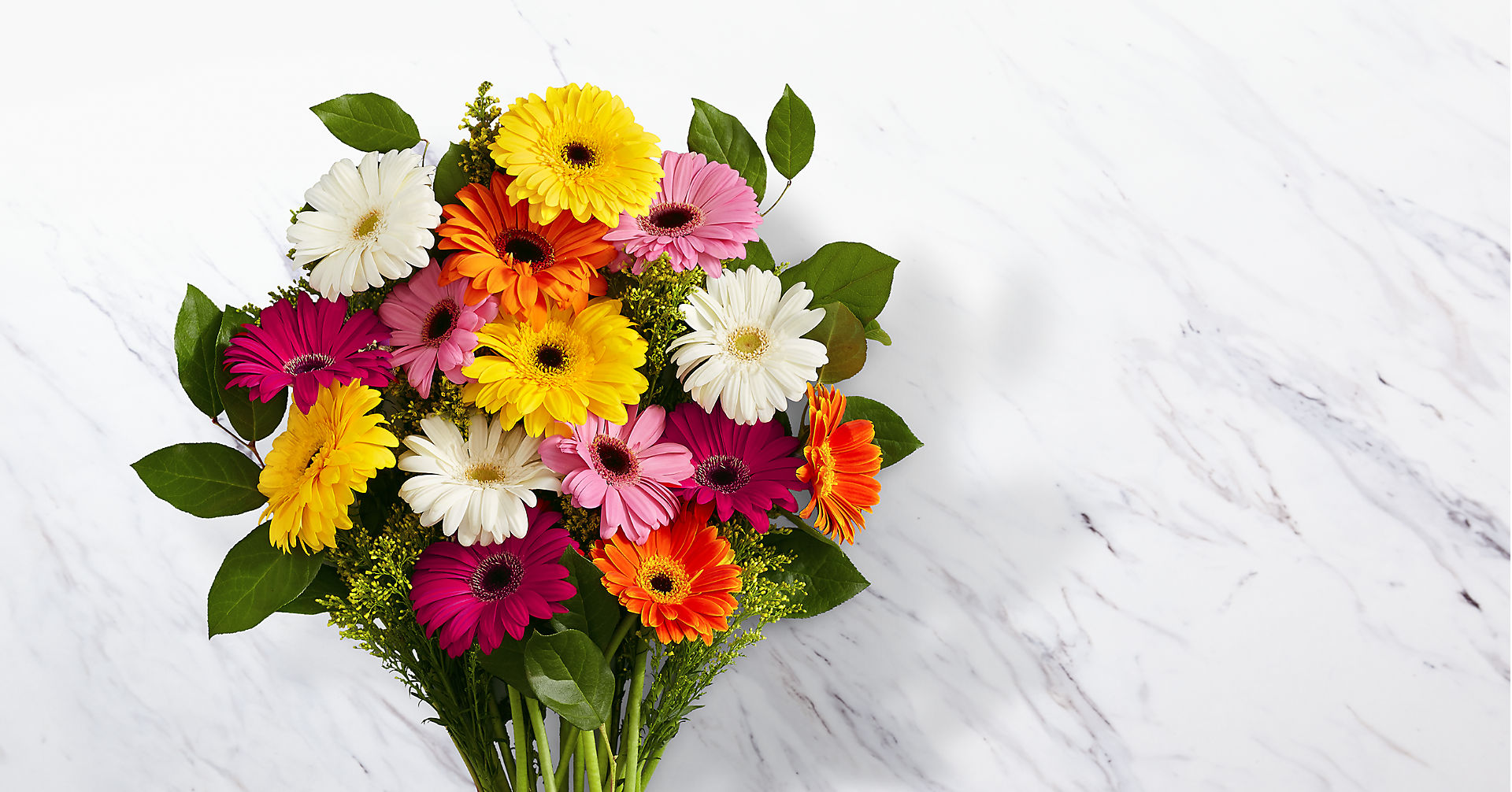 Daisies are among the most beautiful flowers and are known to represent friendship. If your friend is having a wedding, these flowers will make perfect gifts. Daisies mean happiness and would bring happiness to your loved ones. You can use these flowers to congratulate someone on any occasion. They are always the perfect gifts since they are simple flowers.
Lilies

Lilies are popular flowers that grow in water. They are beautiful and come in different colors and varieties. The many colors of lilies are the perfect gifts for the newlywed. A bouquet of pink and red lilies would be the best congratulations flowers.
These congratulation flowers represent happiness and joy. Since a wedding ceremony is a happy and cheerful day, these flowers would be perfect. If your friend or relative pursued higher education, a bouquet of orange lilies would make the perfect gift for them.
Carnations

Congratulations, flowers are widely known. Carnations are one of those popular congratulation flowers. They come in many colors that have different meanings. Carnations are mostly associated with a mother's love, pride, love, innocence, and admiration.
Carnations are a great option to congratulate those engaged, those who have wedded, or those who have had a new baby. The best color to send them would be yellow and pink -carnations. These flowers would make them feel loved and happy.
Tulips

Tulips are among the famous and beautiful flowers in the world. These flowers grow in mud but make the best gift for your loved ones. Tulips come in different colors, and a bouquet of well-arranged tulips would make the best gift for your friends who have wedded. Orange tulips would also make the best gifts for the married couple.
Tulips are a symbol of affection, love, and passion and can be used as gifts for any occasion. They are also used for décor purposes due to their extraordinary beauty and sweet fragrance.
Peony

Peonies are the most popular flowers used in weddings. Everyone would love to have them at their wedding. The only limitation of these flowers is that they are the most expensive wedding flowers. Buying these flowers for your loved ones is the best idea they will love.
A bouquet of beautiful peonies will not disappoint. You can spend a few dollars on your loved ones, and they will always remember this gift.
Conclusions
Congratulations flowers are the best gifts you can offer someone on their special day. Flowers are the most loved gifts due to their beauty and sweet fragrance. They also are a perfect way to brighten someone's mood. Always make sure you go for the right color when choosing congratulation flowers.